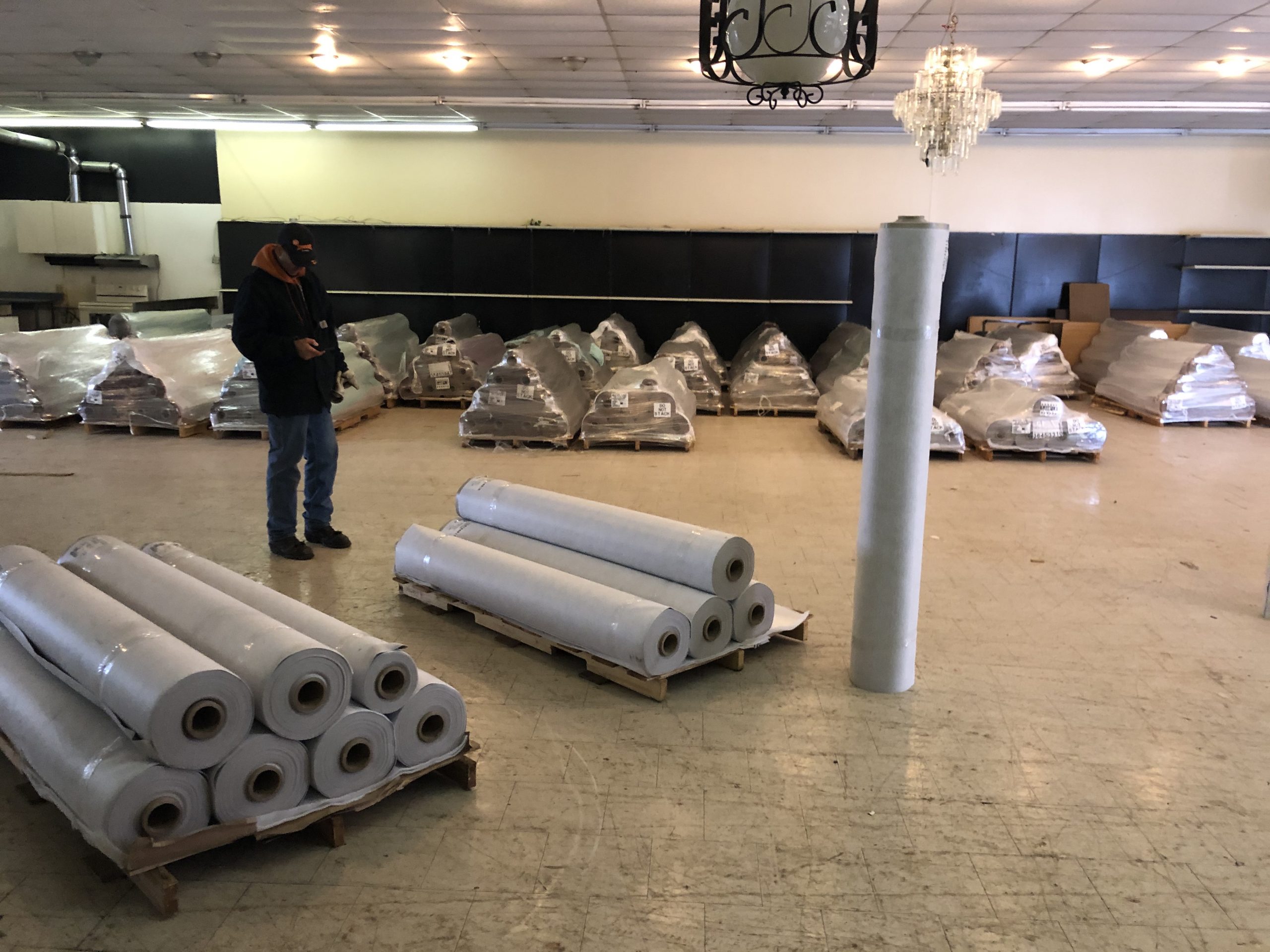 How Do I Install Vinyl Decking Material on Concrete?
March 8, 2021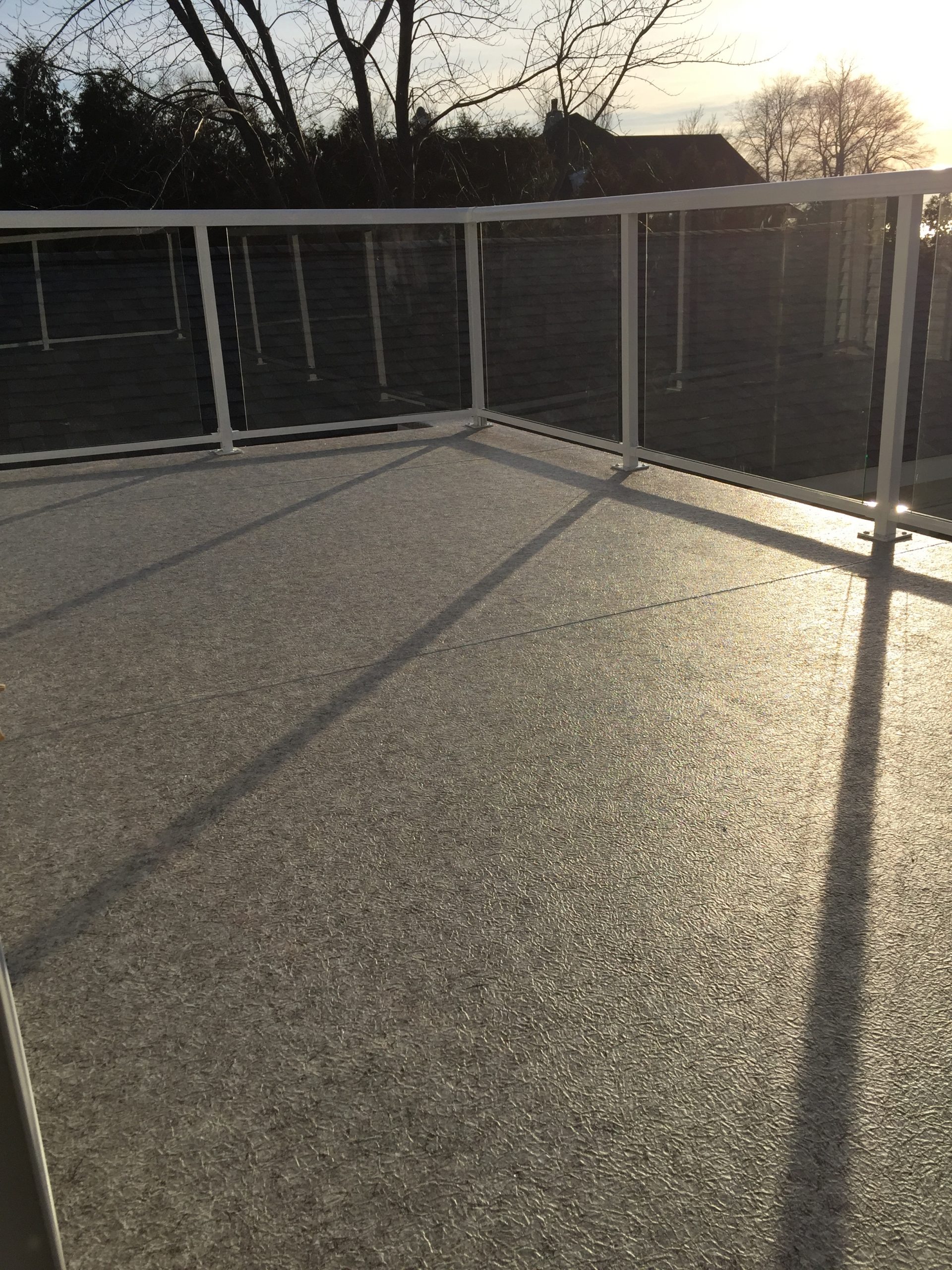 How Long Will Vinyl Deck Skins Last?
March 15, 2021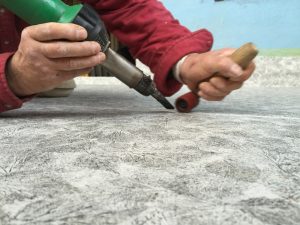 If you look outside and your space for leisure is looking old or worn, it might be time for some new vinyl decking. When buying vinyl decking for your deck, terrace, or patio, there are several factors you need to consider.
Beyond the cosmetic things like color and pattern, you'll also have to consider if the vinyl decking should be waterproof if it will work with an old or an elevated deck, how to install it on concrete, and several other elements. One of the most important things to get right is the seams.
Why are the seams so critical on vinyl decking material? We'll look at all the reasons below so that you can fully understand this vital element of vinyl decking materials.
Keeping Water Out
Probably the most important job of a decking material's seam is to be tight so that water can't slip through. When placing two pieces of covering next to each other, they form a seam between them. This butted seam is fine for indoor flooring where the temperature is constant and waterproofing is not required. Two sheets butted together will not make a waterproof seam. The vinyl sheets have a natural characteristic to shrink over time.
The only way to have enough seam strength to hold the sheets together is to overlap the sheets and fuse them together with heat and pressure to get a permanent thermal bond.
Outdoor vinyl flooring needs to withstand building movement due to expansion and contraction from extreme temperature changes. OnDek Vinyl Worx Membranes are the perfect solution. All styles are 60 mils thick and are manufactured with the Ultra Seam for a strong, waterproof seal. With the Ultra Seam, The installer heat welds the vinyl-to-vinyl overlapped seam with no contamination from fabric backing.
How to Heat Weld Vinyl Decking
If you don't have a lot of experience with deck building or vinyl decking, it's probably best to leave this process to a professional. However, it can be really easy to learn and rent the proper tools if you're good with your hands.
What you'll want to do is first lay down the full layer of your vinyl deck covering cut appropriately to the size of your deck, terrace, or patio. Once you have the pieces all laid out, you can take your heat welder and slowly work your way along the two parts' seams.
It's important to go slowly because if you move the welder too quickly, it can miss a spot and leave that part of your deck vulnerable to water damage.
After you've finished welding, it will be weather protected and ready for immediate use.
How Can I Make Sure My Vinyl Decking Has High-Quality Seams?
Different products will have other qualities. Typically, decks with thicker layers of vinyl will be more durable because it takes longer for the sunlight to break them down. Cheaper brands of vinyl deck covering will be thin and have seams that are easily worn or broken down.
If you want a guaranteed waterproof seam on your vinyl deck, then your best bet is to choose OnDek Vinyl Worx. Their innovative Ultra Seam that has a selvedge edge holds the vinyl together perfectly and prevents leaking of any kind. The key here is the selvedge edge. This is where, during the manufacturing process, the fabric backing is left off of one edge of the vinyl sheet that will be the overlap part of the heat welded seam. With no fabric backing for about 1" wide on the back side, there will be no fabric in the seam to contaminate the vinyl to vinyl weld. Unlike the competitors, this seam is actually stronger than the vinyl sheet itself.
They are one of the most reasonably priced brands on the market, have excellent warranties, and also six different patterns that you can choose. For Vinyl decking, they're the right choice. Get your free OnDek Design Kit by contacting Grant@ondekvinylworx.com today!