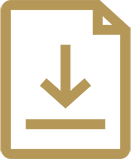 OnDek Vinyl Decking Products – Virtually Maintenance-Free
Deck maintenance is virtually non-existent with OnDek products. Other than general cleaning, to keep your deck looking its best and ensure you follow our Warranty program, there are just two things you must do:
1. Check all areas where sealants have been applied where the decking membrane is in contact with the building, posts, columns, vents, drains, etc. Often the areas where sealant is applied will expand, contract, shrink or shift, causing the sealant to crack, thereby breaking the seal.
2. Check all seams yearly to make sure there are no openings. Although unusual, seams can open allowing water to penetrate the vinyl deck. When discovered early, repairing seams is an easy repair. Contact your OnDek vinyl installer if repairs are required.
Please refer to our Care & Maintenance Guide for complete maintenance details.
Download Care & Maintenance Guide