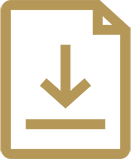 OnDek Vinyl Decking Products – Virtually Maintenance-Free
Deck maintenance is virtually non-existent with OnDek products. Other than general cleaning, to keep your deck looking its best and ensure you follow our Warranty program, there are just two things you must do:
1. Check all areas where sealants have been applied to the decking membrane where it is in contact with the building, posts, columns, vents, drains, etc. Often the areas where sealant is applied will expand, contract, shrink or shift, causing the sealant to crack, thereby breaking the seal. Reseal as required.
2. Inspect all the seams yearly to check their integrity. Although compromises of these seams are highly unusual, thanks to the UltraSeam technology, they are easily fixed if caught early enough. Contact your OnDek vinyl installer if a repair is required.
Please refer to our Care & Maintenance Guide for complete maintenance details.