See Why OnDek Vinyl Worx is the Best Choice for Your Vinyl Decking Needs
We are committed to producing the highest quality products on the market and providing our dealers with excellent service. Read on to learn more about OnDek and to request your free design kit which will be shipped out to you immediately.
What is the OnDek Vinyl Worx Design Kit?
Grant Barlow introduces the OnDek Vinyl Worx Design Kit. This kit was produced to share with prospective dealers, contractors, and homeowners the high quality of the vinyl decking material and highlight the benefits of working with OnDek as your vinyl decking provider.
Included in Your Design Kit:
Real Samples of All Available Vinyl Decking Styles & Colors
Samples of the OnDek UltraFlash
Samples of the OnDek UltraClip
Information on the UltraSeam technology used in OnDek's Vinyl Decking (incredibly durable!)
Selecting the Right Vinyl Decking Checklist (important questions to ask)
OnDek's Statement on Minimizing Environmental Impact
Warranty Information on OnDek Products
Current OnDek Newsletter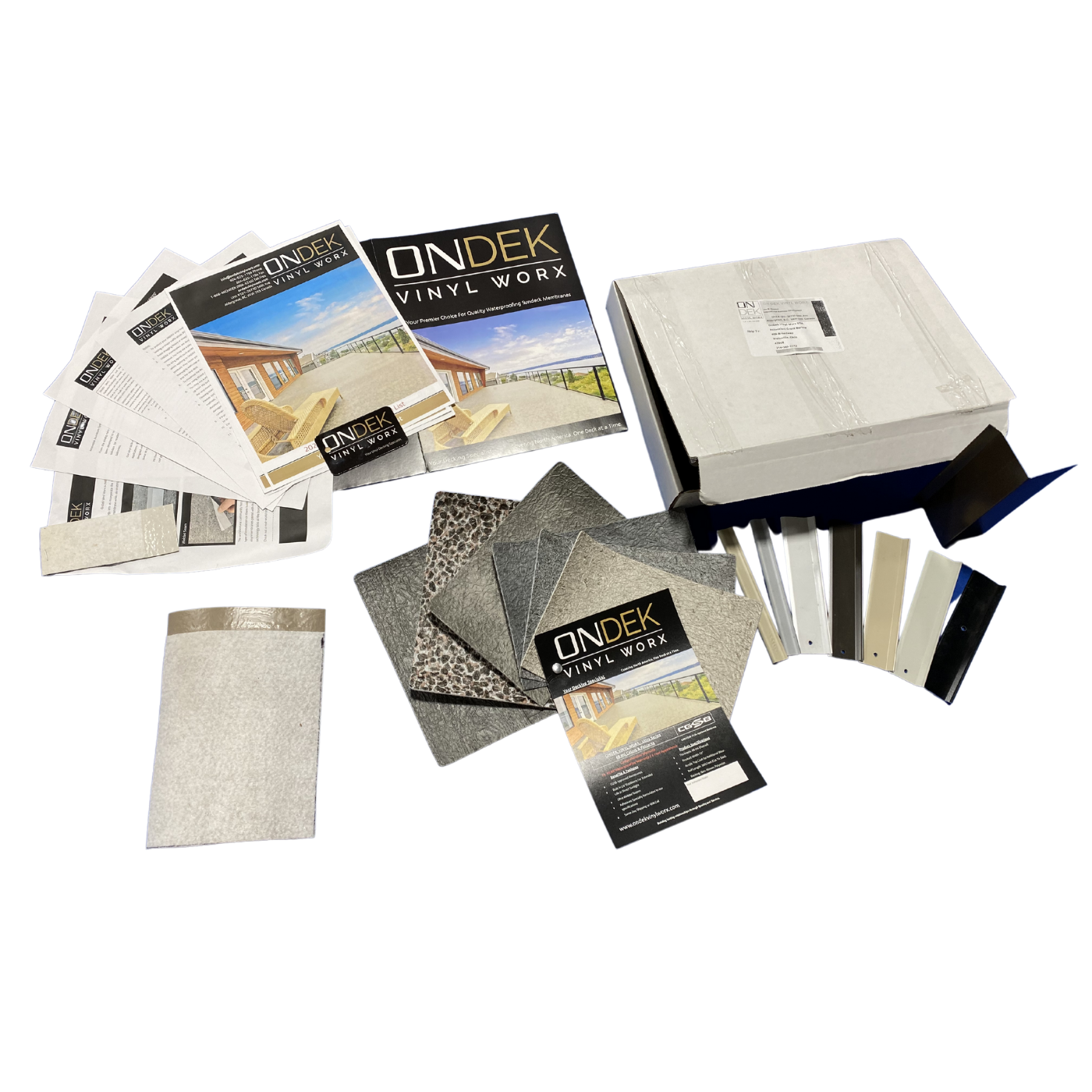 Request Your Design Kit
To request your free OnDek Vinyl Worx Design Kit, simply fill out and submit the form below. We'll prepare your Design Kit with the latest style samples and information and have it shipped out to you immediately. Have immediate questions? Call us directly in the USA at
216-389-2212
or in Canada toll-free at
1-866-96ONDEK (966-6335)
.