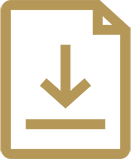 15 / 5 Year Warranty
OnDek Vinyl Worx is pleased to offer our customers a 15 Year Waterproofing / 5 Year Appearance warranty. Our Waterproofing warranty protects the home owner and builder from our product failing to provide waterproofing performance; if compromised during this time due to a manufacturer's defect, OnDek Vinyl Worx will repair or replace the affected area. Our Appearance warranty provides coverage if there is excessive fading or discolouration over and above what would be considered natural aging.
Our warranty truly provides homeowners and builders with the peace of mind that their decking investment is protected. See Warranty for complete details.
Download 15 / 5 Year Warranty