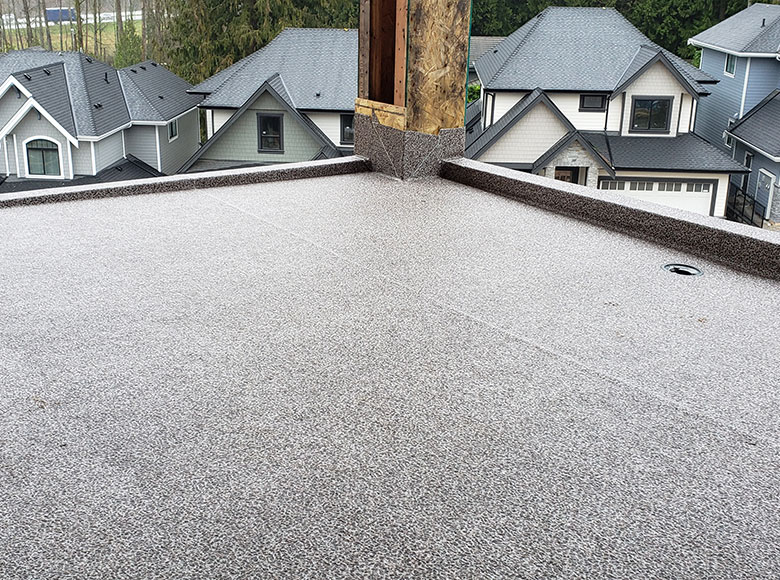 Is Vinyl Deck Membrane to Be Used on Floors or for Roofing?
March 31, 2021
While it's possible for homeowners to DIY many projects, a professional installer is necessary for OnDek Vinyl Worx. For professionals who want to offer high-quality vinyl decking for their customers, there's no comparison. But how can you become an installer for this product? OnDek Vinyl Worx has the answers.
What is OnDek Vinyl Worx?
OnDek Vinyl Worx provides vinyl deck covering options for outdoor living spaces and light commercial use. Our goal is to provide vinyl decking materials to elevate consumers' outdoor experiences at home, plus help business owners enhance their outdoor areas.
Installer Expectations
An OnDekVinyl installer must be comfortable working on balconies, decks, rooftop decks, and more. And because our vinyl decking requires a specific installation process, it is installed by only authorized, trained installation experts. But it's about more than skill level.
To become an installer, you need both the right skill set and a can-do attitude that is customer service oriented. A commitment to excellence is a must, as you are representing both your business as well as ours. Meeting the OnDekVinyl Work expectations of integrity and craftsmanship are musts when working as an installer.
How Do I Become an Expert Installer?
Because we work on a strictly professional level, an installer must spend time learning the product itself and how to install it properly. In-depth training helps equip you with the necessary know-how to install vinyl decking covering with ease.
However, keep in mind that our training does not replace professional certification in your field. You should be licensed in the state or province in which you work and procure permits when and where they are needed.
What Should I Expect from OnDek Vinyl Worx Training?
OnDek Vinyl Worx provides only the best installation experts. To do so, we require training and hang our hat on the professionalism shown by our installers. It is important to us that our customers receive both a high-quality product and high-quality service.
Installers already understand that a vinyl deck covering is permanent, low maintenance, and waterproof. However, OnDekVinyl has specific guidelines for installation based on the product and materials used.
OnDekVinyl adheres to either plywood or concrete substrate. Having the proper training with OnDekVinyl will ensure a successful finished product whether you use our specially formulated solvent-based contact adhesive or a latex option.
You will also learn how to utilize a hot air gun to fuse the vinyl decking sections via a thermal bond. This technique is what gives the vinyl decking materials their waterproof seal.
Next Steps to Become a Vinyl Decking Installer
If you want to become an installer of OnDekVinyl, you can attend in-person training at one of our two locations, either Aldergrove, BC Canada, or Wellsville, Ohio.
If that is not a viable option for you, please contact us toll-free at 1-866-ONDEK or email us at info@OnDek Vinyl Worx.com. Online training is available as an option in specific circumstances.
We look forward to you joining our professional and highly-regarded network of OnDek Vinyl Worx installation experts and decking contractors.